A Real Estate Information Listing Service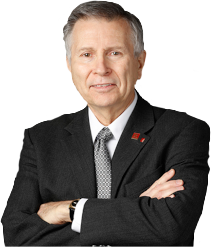 In the early days of owning land a method of buying and selling real estate was quite a challenge. there were meetings that people travelled to and land deeds and cash-in-hand, pioneers would buy and sell land in person. Let's slide forward to the early 1990s. Gary Nusca, Broker, CCIM CIPS, had a visionary idea. Gary created a real estate information listing service for real estate brokers and salespeople which would digitally put them in the same room. In the early 1990's nearly all real estate was advertised using classified advertising.
You can contact Gary through linkedIN
ICIWorld in the 21st century
ICIWorld's real estate information and business opportunities' listing service reaches a world audience. ICIWorld IDX Licence subscribers represent our core and public contributions to the listing service continues to steadily grow.
Your Real Estate Toolbox
We offer a number of valuable tools to enhance your networking, marketing, earning potential, and capabilities.
Real Estate IDX Licence
If you have a real estate website, it doesn't make any sense to not have an ICIWorld Real Estate IDX Licence. The IDX sends real estate information and business opportunities directly from our database to your website. Moreover the Real Estate IDX is designed to ensure website visitors call you. You are free to use the information to promote and network yourself.
Learn More
The App for Real Estate Professionals and the Public
The ICIWorld search app is a powerful real estate search tool in the palm of your hand, with unrestricted instant access to Database 1. Search and research real estate information and business opportunities, from anywhere you are connected, moreover search results are delivered at lightning speed in real time.
Email Digest Real Estate Information List Service
The Email Digest is similar to a hot sheet, in addition, delivered once a day to your email inbox and only has the latest new information, added by network users, to the database. The email Digest is completely self-managed therefore and you can subscribe or unsubscribe to any of the real estate information lists as you choose.
Real Estate Websites
As a natural extension to our Real Estate IDX Licence, we provide assistance to help you step into a modern, mobile-ready website. This turn-key deployment will have you up and running quickly. If you already have a website, our Real Estate IDX can be installed on your existing website without any issues.
Retired from Real Estate?
After the honeymoon period of being retired has passed, many retirees look for a part-time job therefore why not do what you know? Retirees can earn real estate referral commission income and we will be there to help you get set up.
The Bottom Line
Our real estate information and business opportunities service will continue to help brokers and salespeople earn money. You can read page after page of testimonials from IDX licence holders who report profitable transactions over the past 27 years.
Keep in mind these are tools. This isn't a get-rich-quick scheme. You will still have to get to work to close those deals but these are tools that will help you work just a little bit smarter.