Real Estate IDX that makes you money
Welcome and thanks for dropping by. I am about to rock your world! We are really excited that you found us! There is so much on the internet now and we are a niche service. I have to say that even after all these years we still get excited about introducing our products and services.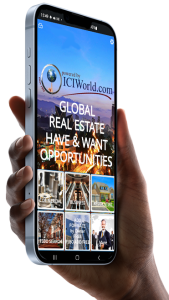 While you can use our services completely for free, I think that you will be interested in unleashing the full potential and power of what we offer and making money in real estate with our real estate IDX.
You are here because you want to earn money in real estate or perhaps more money. Join a highly active network of real estate professionals from around the world. I think you would like access to 2 databases where 75% of commercial and 50% of residential real estate information is exclusive to our service. When I say exclusive, I mean not found anywhere elsewhere on the internet.
How our service works.
We maintain two databases; Database 2 is reserved for the use of the public. They may be licensed real estate professionals, who are using the free part of the service. Reserved for Members' use only, is Database 1. Members have access to an array of specialized services but most importantly they are able to have a data feed from our database to their website. The data feed removes contact information ensuring that their site visitors only have them to call when they find a property that they are interested in.
Real Estate 'Haves', 'Wants', and Coming Soon
There are three primary categories that real estate information is sorted by.
'Haves' or For Sale
'Haves' are fairly straightforward, these are individuals offering a property, business for sale, or lease. That is to say, you can use 'Haves' quite effectively. Promote your listings to a very active and highly motivated network of real estate professionals. During one-on-one tech support sessions I have heard, 'well, it's on my board', that's fair! But why not ensure maximum exposure? A buyer can come from anywhere. We distribute to over 100 countries plus thousands of individual real estate websites globally.
'Wants' are Unique to our service
This is where things begin to get interesting and is unique to our service.
For example, imagine being able to ask a global network of real estate professionals and the public for their assistance in finding a property. Likewise, we can calculate, in billions of dollars, over 26 years, transactions that started as a 'Want'. Closing your next deal could start by posting a want. Always check 'Haves' when you are posting an ad, you may find a buyer.
New to our lineup is the 'Coming Soon'
Since we added 'Coming Soon' several years ago it has become a very useful way of communicating the upcoming availability of a property, business, or lease. Consequently, in the broadest sense, you can test the waters to see if there is any interest in the property. If there is interest it could be the start of a deal.
Types of real estate information
We can start with investment and industrial in the commercial category. These include plazas, hotels, medical buildings, grocery stores, industrial buildings, lots, and development as a few examples.
Business opportunities are always very active and include properties such as pharmacies, gas stations, fast food, donut shops, car washes, truck yards, pizza shops, and many more!
If you are interested in residential you will find some very interesting opportunities! There are houses, estates, income opportunities, duplexes, condominiums, and power of sale.
The FSBO area is open to the public but only members have access to contact information. Real estate information contributed to the database includes all types, with both 'Haves', 'Wants' and coming soon. We just recently added a page to quickly find commercial financing opportunities for Canada and the USA. Click here to check it out! https://www.iciworld.com/financing-for-commercial-real-estate/
The Real Estate IDX explained
What is it and why do you want it? Simply? It is where the money is. Once installed on your website it connects with our real estate information databases. All of the information added by our members will be available on your website. The magic? The contact information has been removed ensuring that you get the call from your website visitors. Do you see the potential? All three categories, 'Haves', 'Wants', and Coming Soon are in play. Your visitor may see a 'Want' and 'Have' that property to offer. They may find what they are looking for in the "Haves". It is lead-generation magic!
You can see evidence of transactions in our testimonials, page after page of success with our service.
How do you get the Real Estate IDX for your website?
It starts with joining the service.
You will become a member of The Association of Real Estate Brokers and Salespeople. A powerful network of real estate professionals from around the world all working together.
You will receive an IDX installation package with instructions on how to install the IDX links. You don't need any technical knowledge to install the IDX. We work with the top real estate website service providers and they know how to do the installation for you. Additionally, our own tech support can do the installation for you for a flat fee of $ 45.00 plus tax. Once installed the data feed begins instantly.
The real estate information data feed is separated into 7 distinct links which include;
My 'Haves' and 'Wants' (those are your ads)
Ontario Residential-Mostly Exclusive
Ontario Commercial-Mostly Exclusive
World Commercial-Mostly Exclusive
Business opportunities-Mostly Exclusive
Canada FSBO-Mostly Exclusive
World FSBO-Mostly Exclusive
We have and can design purpose-built IDX links to match your real estate specialty. For example, we have members who deal exclusively in gas stations and have a page on their websites containing just gas stations.
Our service is like the classified ad section in the newspaper
Don't let our simplified format fool you! Our listings are formatted much like newspaper classified ads. This format targets our power users who don't want 'fluff' they want essential real estate information at their fingertips with just a flick of their thumb. Many of them have told me that to get a deal started they need only a basic information set. There will be time for dimensions and pictures later. We have 26 years of trial and error backing up how our real estate ads are displayed.
Let's Close this Deal! Sign up Today!
We are really excited for you right now. We are not offering a get-rich-quick scheme. You will still have to work hard, but how about working smarter? We have nothing but the great expectation that our products and services will help you make money or more money in real estate. ICIWorld.com isn't not offering a 'get rich quick scheme', you will still have to work hard to close those deals. We do know that this will give you a competitive edge and now you can work smarter! You can make an appointment with us to have an online meeting if you need more information.